News
Posted by paul caparatta on
Table tennis, aka ping pong, is believed to be the second most popular sport in the world in terms of participation. And yet here in the United States it is not taken seriously as a sport, but rather a fun game to play in a basement or maybe at a bar.  However, if you enjoy a game of pong every now and then you should consider taking it more seriously.  Unlike many other sports, table tennis can be played competitively your entire life.  While many adults in the U.S. played soccer, baseball or football as a child and teenager, these...
Posted by paul caparatta on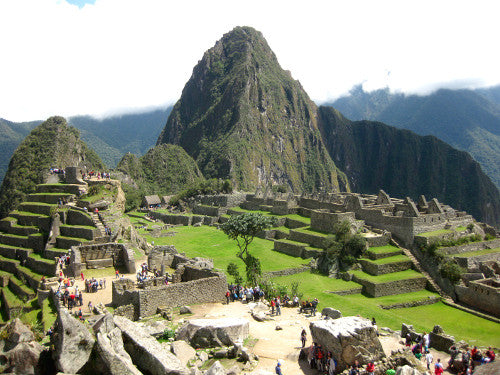 International travel is always a challenge.  On top of language and culture barriers, food poisoning can be an issue in many countries.  As an avid traveler I've had more than my share of food poisoning.  A few years ago I had the fortune to visit Peru and Machu Pichu. Unfortunately, I managed to nab a bug (salad washed with unclean water I believe) on the day we were finally going to visit Machu Pichu, which involves quite a bit of steep steps.  While tackling these steps with food poisoning is difficult enough, I was also suffering from altitude sickness as...
Posted by paul caparatta on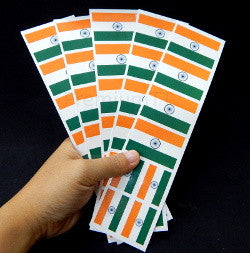 Amazon was recently involved in an international uproar when it was discovered that a doormat featuring the Indian Flag was being sold on their website.  Indian government officials were furious, and Amazon had to pull the listing and apologize.  If you're unfamiliar with exactly how Amazon works, Amazon has hundreds of thousands of merchants who can list their products on Amazon freely without the approval of Amazon, as long as they meet their guidelines.  No doubt the seller of this product meant no harm, they probably slapped the Indian Flag on a number of household products hoping to simply make...
Posted by paul caparatta on
The most popular sporting event in the world, with the possible exception of the Olympics, is soccer's FIFA World Cup which takes place every four years.  The last World Cup was 2014, hosted by Brazil. In 2018 Russia will host, followed by Qatar in 2022.   But if this beloved event is so popular, why only have it every four years?  Why not every two or three years?  Sure some could argue that having it every four years is what makes it so special.  But really, if it was every three years or even two years would it be any less...
Posted by paul caparatta on
Is there a less satisfying ending to a major sporting event like the world cup than watching the goalie of your favorite team dive the wrong way as the ball floats into the other end of the net?  Especially when the weaker team played keep away for the whole match just to reach penalty kicks?  Penalty kicks make sense during the match when there's a penalty when the player had a good chance of scoring.  But to determine the match?  Not so much.  Apparently before penalty kicks they used to flip a coin to determine the winner so clearly the...
---