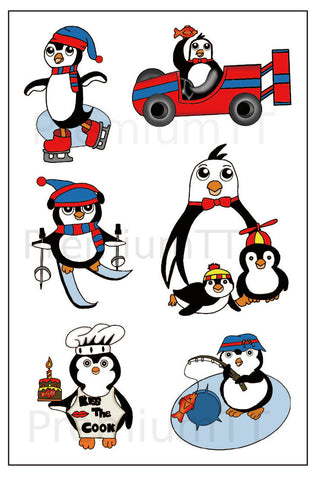 Penguin Temporary Tattoos
One order = 6 sheets featuring six different penguin temporary tattoos. Each order will receive 36 total tattoos.  Each tattoo is 1.5"-1.75."   Great for penguin parties!
Did you know?:  Penguins are flightless birds. – While other birds have wings for flying, penguins have adapted flippers to help them swim in the water. – The Galapagos Penguin is the only penguin species that ventures north of the equator in the wild.
---
We Also Recommend